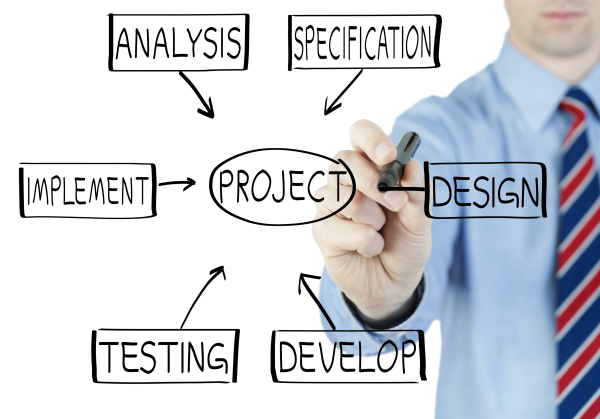 PROJECT DEVELOPMENT
SmartCITY
products and services are built upon the
customer specifications
. In this special segment the
Customer
is the
Citizen
. We strictly follow a segmented design procedure that starts from the probem

analysys

and the product/service

specification

. Our
R&D
team always find a solution that is up-to-date and efficient over time.

Design

activity is performed giving the right space to recycle of materials and time spent on projects that are very close to the current one.

Development

is performed using actual technologies and tools. Web code development plays a key role in our development activity. Our web interfaces are always designed to reduce at minimum the complexity and improve the end-user experience.

Testing

is performed in two stages: inside our structure and (if necessary) side by side with our customers in order to maximize this delicate activity ans ensure the maximum level of satisfaction to our customers.
---
SmartPLC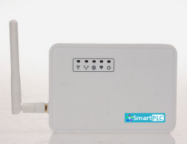 SmartPLC
is a Power Engineering choice to develop many SmartCITY applications and services. The platoform has been designed to be flexible, powerful and cheap as much as necessary to implement solutions that are affordable to any customer. Power Engineering decided to invest in
R&D
instead of using a commercial device. The result of this effort is a propertary platform, well known in its potential and limits, designed upon the actual market needs and without all the fees and royalties that a commercial product would have required to pay back. The device is build to stand over years, capable to work even in the most challenging condition, reliable and up-to date. To implement this device our
R&D
team decided to use
CORTEX
, the latest generation of
ARM
processors making possible to join powerful capabilities and verly low power consumption. Nowadays ARM processsors are uses estensively in
Automotive
,
Industry
and
Aerospace
equipments due to their reliability. The core of the system is the
SmartNODE
, a transceiver device capable to work in
Ethernet
,
WiFi
,
VHF
,
GSM
/
GPRS
mode. The Node uses a powerful
Sigma-Delta ADC
unit that costantly monitor, over several parallel channels, the physical unit to monitor and control. Furthermore the unit is equipped with several I/O ports making possible to switch and sense many external equiments. The units operate natively over
TCP/IP
stack (with a propertary protocol) and in conveived to operate solely in companion with a
Web service
. Power Engineering is propertary also of the firmware and protocol of this unit. In other words our device doesn't rely on any external
pay-per-use
knowledge.
Integrated Solutions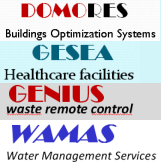 Power Engineering invested on Integrated Services since the beginning of this trend. Integrated Services allow a one-shot marketing action, making possible faster time-to-market and improving considerably the customer satisfaction. With our integrated solution the wardware, the software, the communication infrastructure and the web services became one single package for the end user. Our Company take care about all the integration problems, protocols, different standards, communication latencies, interfacing issue, leaving to the end user only the task to configure the solution upon needs. Our integrated Services spans from
Water Control System
(
WAMAS
), to
Waste Traking and Control System
(
GENIUS
). We've also invested in emerging segments as
Clinic Management
(
GESEA
) and
Building Automation
(
DOMORES
). All those packages are conceived to adapt the platform to the different needs of their specific segment. You can easily expand existing systems with our totally Integrated Solutions. Even the integration of machines and external components from different manufacturers is easier than ever before. The main reasons are the consistent use of open, international communication standards, the comprehensive functionality as well as the open interfaces of the software systems. Connection to existing higher-level engineering and control systems can be easily implemented with very little integration outlay.
WEB Development
. This activity is crucial for our market. Today we can discover how many language, standards and different variations of them are trying to catch the success on the web development. Power Engineering choice is, again, based on the real needs of this market: cross-functionality with no issue changing from one platform to another, adaptive language that is able to stand over years despite of web evolution, fast end efficient execution to use modern CPUs at their best. At present all our web interfaces are
HTML5
compliant, all of them are made with
resposnive layout
to adapt to any screen size, all of them are tested and validated among the most user browsers and devices. Actually for our web services we selected to use the following stadards
PHP
,
XML
,
JSON
,
JAVA
,
SQL
.